Main content starts here, tab to start navigating

Grange Hall features a full-service in-house craft brewery with a wide lineup of styles including an altbier, pilsner, wheat beer, brown ale and several India pale ales.


Our beer is brewed using water enriched with GOLD!
Little Dry Creek, the actual water source feeding Grange Hall, is a short tributary of the South Platte River and was the water source for farmers who settled in the Colorado plains. In 1858, William Greenberry Russel discovered the first gold nugget in Little Dry Creek, which kick-started the Colorado gold rush and created the city of Denver.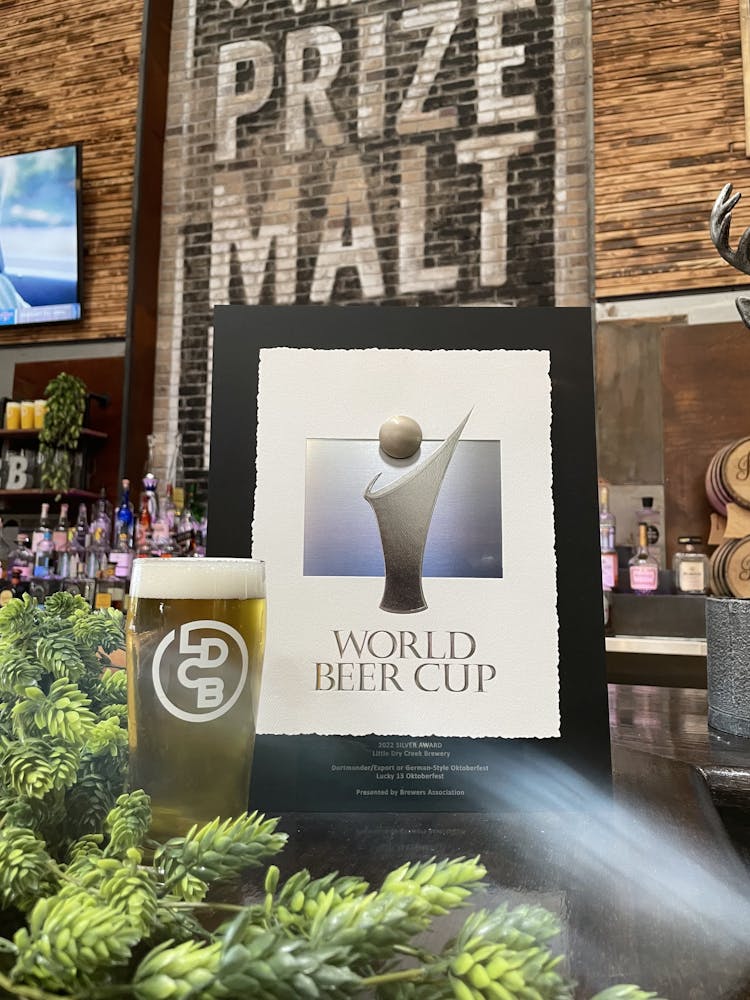 Haxie IPA
After many an attempt, we have done it! We have created an actual hazy IPA!!! This IPA is comes out hazy as all get out without all the fillers. New world hops are showcased in the aroma and flavor while the malt backbone balances this beer perfectly.
6.4% ABV | 56ish IBU
5 of a Kind Double IPA
Fresh berries, stone fruit and a hint of citrus, bring the nose of this double IPA to the forefront just to give you a sneak peak. Medium full body, yet dry on the finish, this DIPA has a malt sweetness that compliments this aggressively hopped beer.
8.1% ABV | 83 IBU
Lucky 13 Oktoberfest
Our Award Winning German-Style Festbier is back for an encore! Bright gold in color with a slight grassy nose, medium sweetness and clean hop finish. This is the traditional beer style served at Oktoberfest in Munich.
5% ABV | 26 IBU
Sip Back Pale Ale
Close your eyes, sip back and remember to where you tried your first REAL beer. This Classic American Pale Ale takes a trip to simpler times with an even more simple recipe. Two malts, yeast and a healthy dose of Cascade hops help create a drinking experience that is as American as the Fourth of July! Fer sure to bring you back.
5.1% ABV | 43ish IBU
Walking in Paradise IPA
For a little summertime fun, we took our Walking IPA, cut the abv and infused it with oodles of strawberry and mangos to get this easy drinking IPA.
4.9% ABV | 54 IBU
Ohana Landbier
Take a dive in the next evolution of lagers. Our Ohana Landbier is a back hopped, light lager that finishes crisp and dry. The artisanal use of new world hops, showcase the tropical fruit flavors & aromas of the hops without an overly bitter. At 3.9% ABV, our Landbier is perfectly crushable for these long, hot summer days.
3.9% ABV | 30ish IBU
Bar Menu