Little Dry Creek Brewery - New on Tap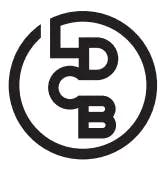 A Night in Barcelona
Born out of a love for travel and local cuisine, our White Ale is a collaboration of minds between Uptown & Humboldt, LDCB & Grange Hall. We took a Belgian-Style Wit and infused it with tangerine, European basil and fresh mint to create this crushable ale. Hints of tangerine and basil encompass the nose and follows through to each sip. Sweet mint rounds out the flavor helping to create a unique umami finish.
5.55% ABV | 11 IBU
Dry Creek Helles
This Munich-Style lager is light in color and finishes crisp with a slight malty sweetness. This is the perfect beer for those new to the craft scene or pretty much everyone else.
5.4% ABV | 25ish IBU
Ty-Fighter IPA
Your next Fanboy Favorite! This Naboo-Coast IPA is full on flavor but bitter where it needs to be. Notes of tropical fruits, pineapple and citrus round out this medium bodied IPA.
6.6% ABV | 68ish IBU