Little Dry Creek Brewery - New on Tap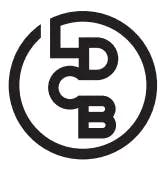 5 of a Kind Double IPA
Fresh berries, stone fruit and a hint of citrus, bring the nose of this double IPA to the forefront just to give you a sneak peek. Medium full body, yet dry on the finish, this DIPA has a malt sweetness that compliments this aggressively hopped beer.
8.1% ABV
Tala BalGa Pale Ale
Notes of grapefruit and stone fruit, with a medium/light body allows the slight caramel flavors to come through while exhibiting the hop finish.
Naranja Toro Kumquat Kolsch
We took our Oro Toro Mexican Kolsch and infused it with real kumquat fruit to create the essence of the tropics in this light and refreshing ale.
5.1% ABV
Walking in Paradise IPA
For a little summertime fun, we took our Walking IPA, cut the abv and infused it with oodles of strawberry and mangos to get this easy drinking IPA.
4.9% ABV
Grateful Red Hopsomospoh
This double red is a nice blend of an amber red ale and an IPA. Medium bodied with a slight malt sweetness that is balanced with hops lending earthy, berry and grassy flavors.
8.2% ABV
Christmas Magic German Doppelbock
German-styled doppelbock is medium full bodied that is deep ruby in color with notes of plum, dark fruits, spice and a hint of magic.
8.35% ABV